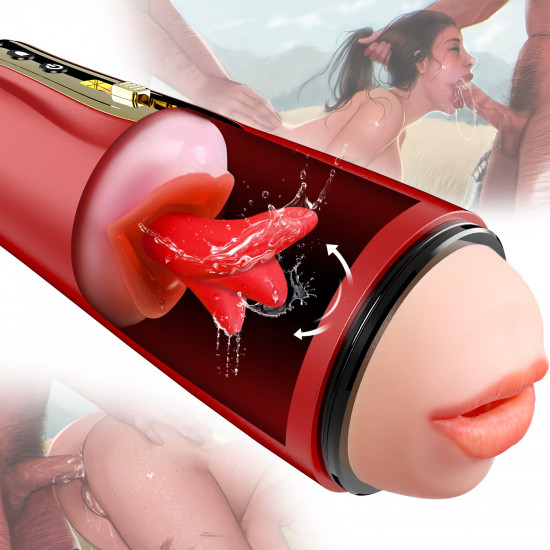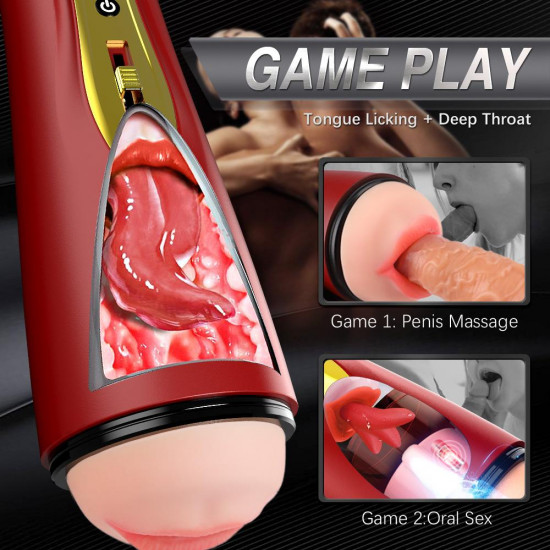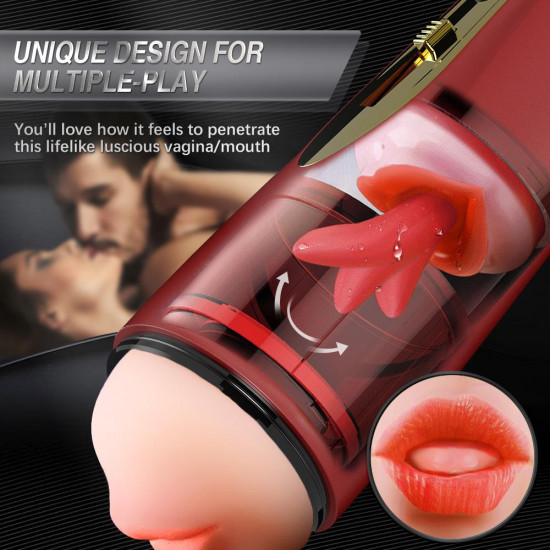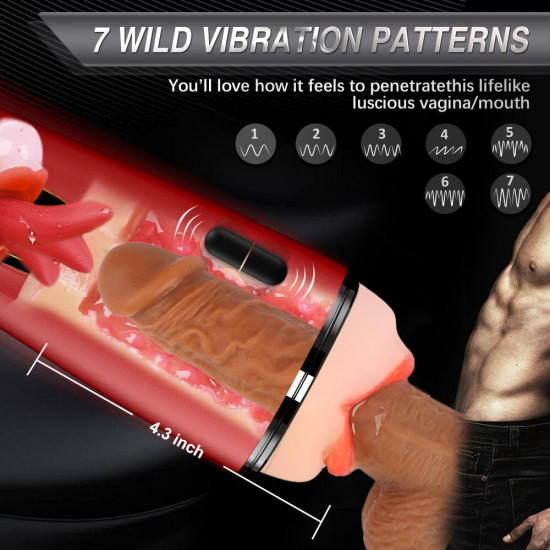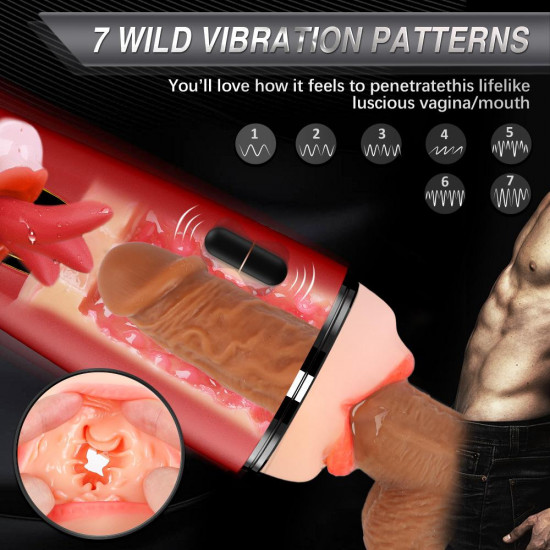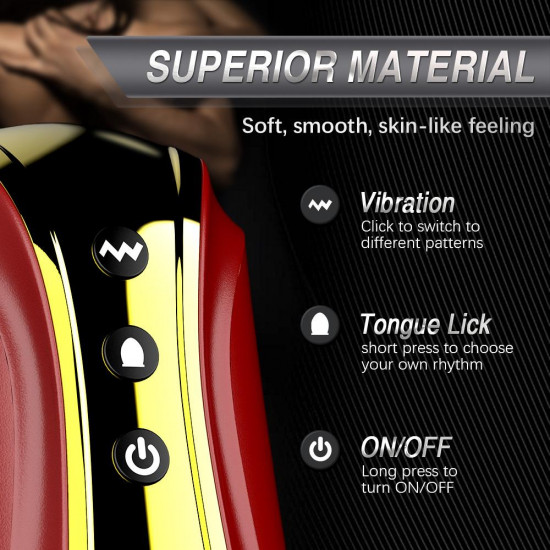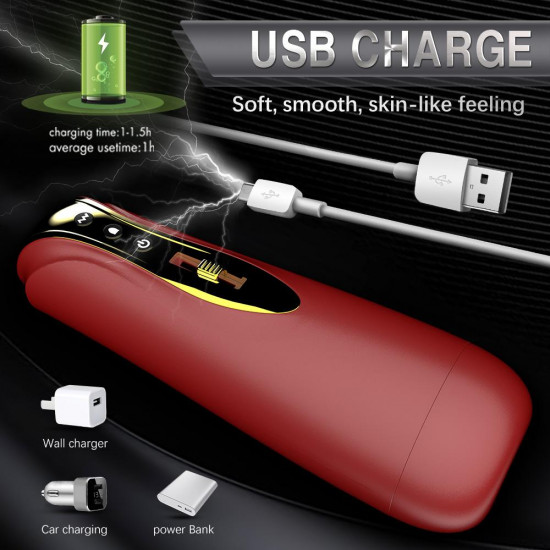 -13 %







automatic male masturbator cup for blowjob
Get ready for the best oral sex of your life!
With this Deep-Throat Stroker by Treediride, experience the most cutting-edge, groundbreaking, USB rechargeable masturbator ever created. The only Tongue Licking Masturbator in the world that does all the work for you so you can have the most oral pleasure is this interesting male stroker! For entirely personalized masturbation sessions, this cutting-edge masturbation cup combines 4 types of lifelike tongue licking and vibration that may be experienced in 7 different patterns. Take advantage of having it all! With the push of a button, magnificent vibrations rumble up and down your shaft. For a strong climax and maximum pleasure, slide into the comfortable mouth and thrust deep!
Full lips and welcoming Tongue Inside
Men's masturbation toys known as mouth masturbators are made to resemble oral sex in both appearance and sensation. This means that whenever you want it, you may have a wet, sloppy oral pleasure with a deep throat, which will feel amazing and offer you a ton of pleasure. The majority of guys can't get enough oral sex, and now you can have the most passionate oral sex in the palm of your hand.
Interchangeable sleeve
This inconspicuous men's sex wellness device has a classy ABS plastic cover in black and silver that is both strong and elegant: A silicone sleeve that resembles skin is housed inside the Oral Masturbator, giving it a lifelike feel and distinct texture. The sealing cap allows the male masturbator to be closed hygienically and stored covertly.
To clean, the inner sleeve is simply removed. You can use your Treediride Oral Masturbator for a very long time if you take good care of it: Wash the sleeve's surface in warm water with a light soap.
Conveniently rechargeable
utilizes the supplied USB charging wire to be recharged. To charge your Treediride Oral Masturbator, connect it to any USB port. While the device is charging, the LED light will blink; once the charge is finished, the LED light will turn solid. 2 hours is the approximate runtime, while 4 hours is the approximate chargetime.
Care Instructions
To enhance your experience with the Treediride Tongue Lick Masturbator even further, we recommend using a quality water-based lubricant when you play. It's also a great idea to clean before and after use with a sex toy cleaner or warm water rinse. The inner sleeve can be removed for easy cleaning and care.
Stock:

In Stock

Model:

automatic-male-masturbator-cup-for-blowjob

SKU:

automatic-male-masturbator-cup-for-blowjob