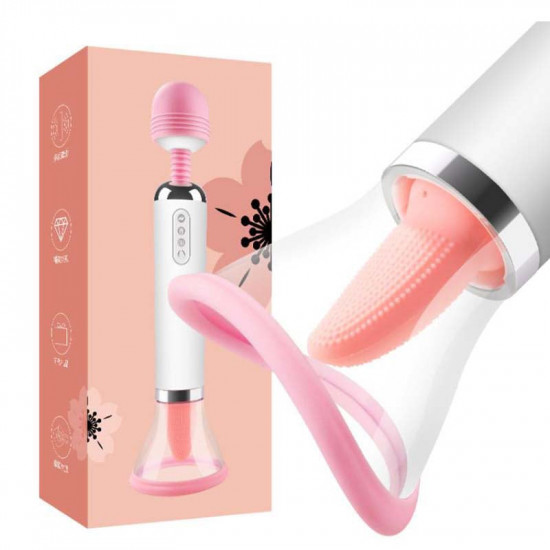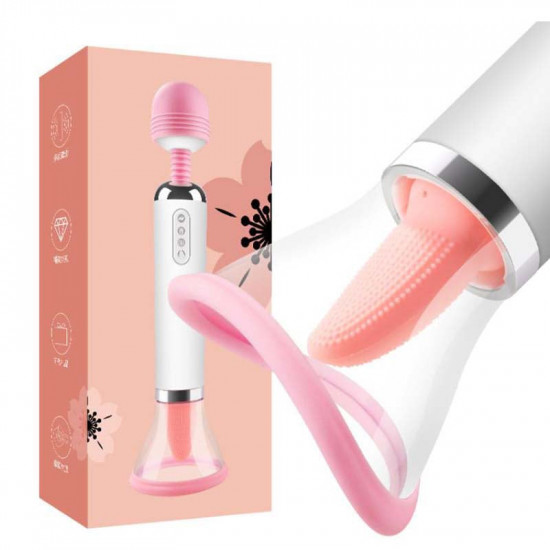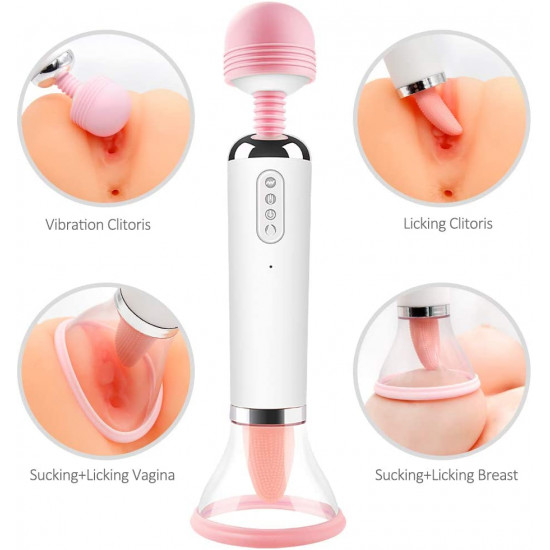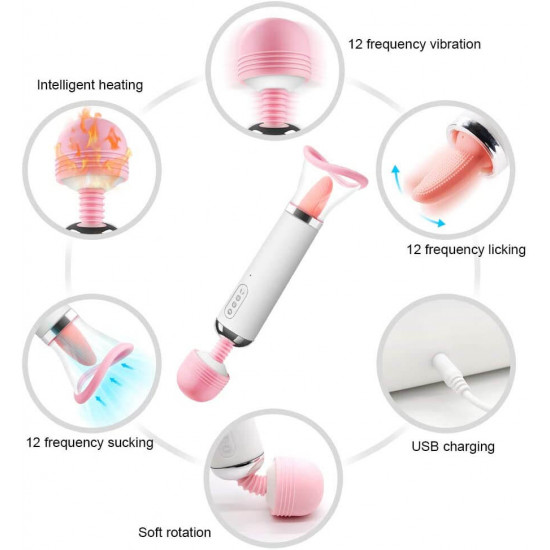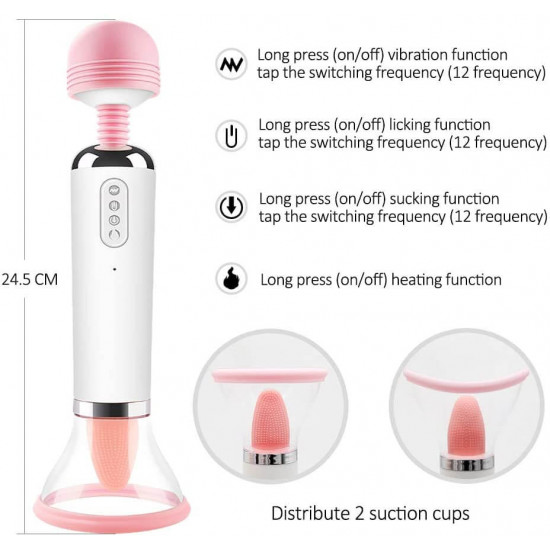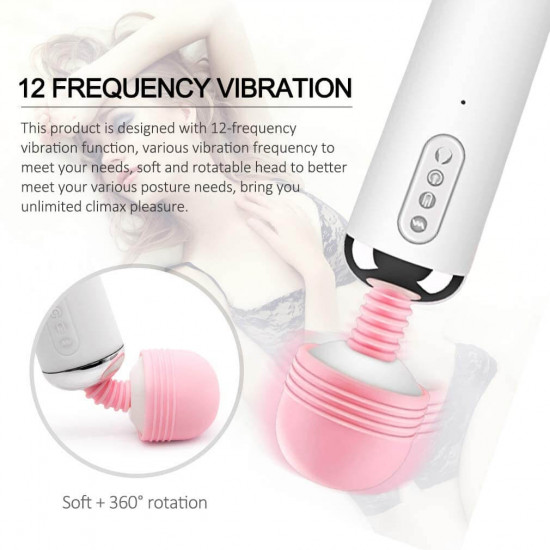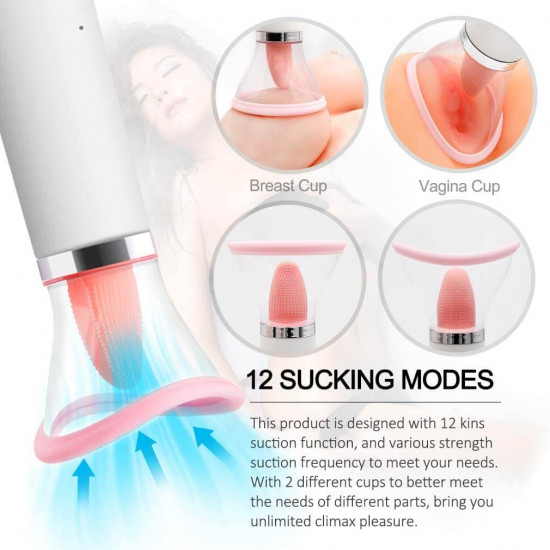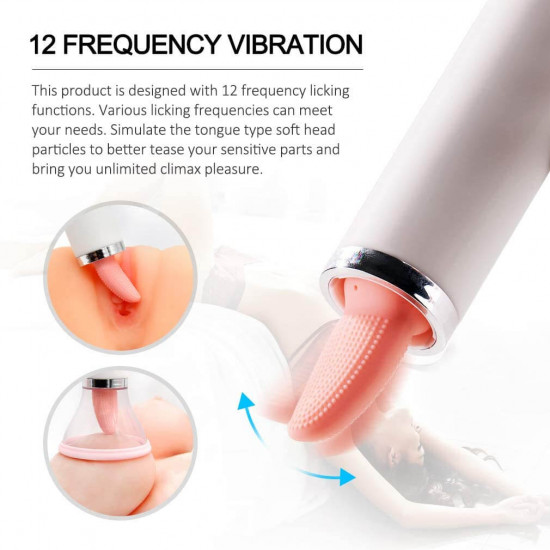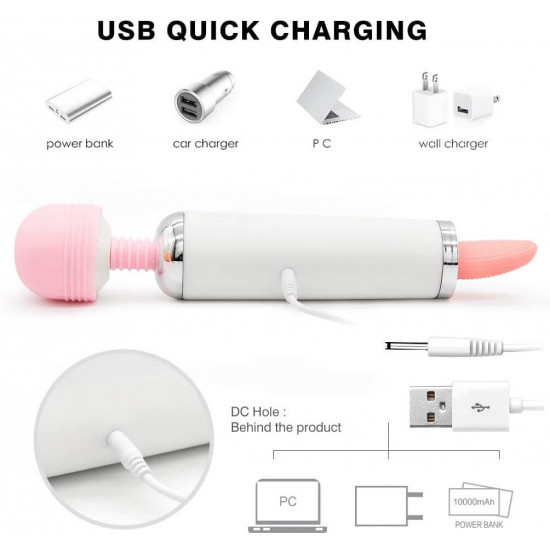 -15 %









tongue joy vibrator original av licking heating massager
Tongue Joy Vibrators are female-specific AV massage wand vibrators. You can enjoy warmth, sucking, and vibration all at once with the all-in-one multi-functional magic stick for adults.
The lifelike female sex toy tongue delight vibrator will make you feel more authentically sexy. You can actually feel the real heating design of the Womanizer vibrater, which is a soft tongue vibrater rather than a frigid toy.
There are two covers for the Tongue Licking Sucking Heating Wand that you may select from in order to stimulate the pussy and nipples.

Specifications:
Name: magic wand vibrator
Package Size:55*55*266mm/74*157*337MM
Material: Silicone, ABS
Charging time: 2-3 hours
Usage time: 40-60 mins
Warranty: one year
Noise: less than 85 decible
Functions: 12 frequencies vibation, 12 frequencies licking vibration, 12 frequencies sucking, licking, vibration, heating
Charging: USB charging
Color: Pink
Body Size: as the pic shows
Features:

1. Silicone Body: Slippery to enter into your body. Full size will give you a more satisfying feeling. In addition, you had better wear a condom in case falling.
2. Big Head Design: 45mm big head, full of power, large stimulation area, can stimulate both the private part and the external vagina
3. Strong Vibration: Powerful vibration bring you more stimulation sex pleasure. The vibration can be seen evidently.
4. Multiple Frequencies and speeds: Sex wand can be switched as will. You can experience vibration, licking, sucking and heating simultaneously.
5. USB Charging: Magic wand sex toy can be charged by computer, phone charging cable or power bank, so you can use it anytime anywhere.
Name
Single Vibration Wand
Tongue Licking Wand
Tongue Licking Sucking Heating Wand
Color
Pink
Pink
Pink
Material
Silicone+ABS
Silicone+ABS
Silicone+ABS
Size
45X45X255MM
45X45X255MM
45X45X255MM
Max Noise
85 decible
85 decible
85 decible
Functions
Vibration
Licking

Vibration
Vibration, licking, heating, inhale
Charging Method
USB charging
USB charging
USB charging
Charging Time
About 2-3 hours
About 2-3 hours
About 2-3 hours
Usage Time
About 60-90 mins
About 60-90 mins
About 60-90 mins
Accessories
1 X AV wand, 1 X Charging cable, 1 X Instuctions
1 X AV wand, 1 X Charging cable, 1 X Instuctions

One

Cover

for

suck pussy
One Cover for suck nipples


Package:
1 X Massage wand
1X Charging cable
1 X Instructions

https://www.slideshare.net/JohnLi175/magic-wand-rohs-report

Stock:

In Stock

Model:

magic-wand-vibrator-original-av-licking-heating-massager

SKU:

magic-wand-vibrator-original-av-licking-heating-massager