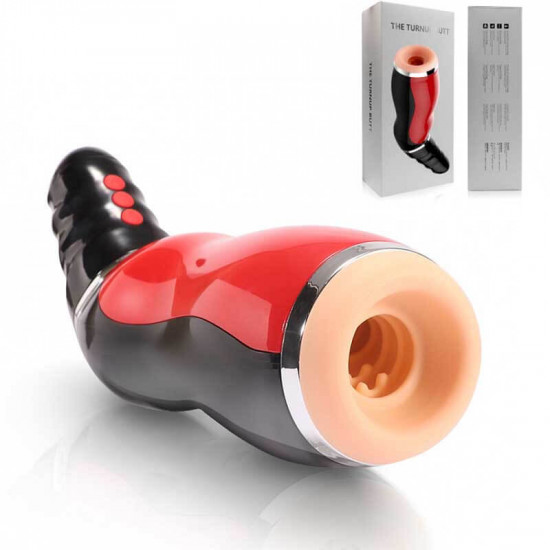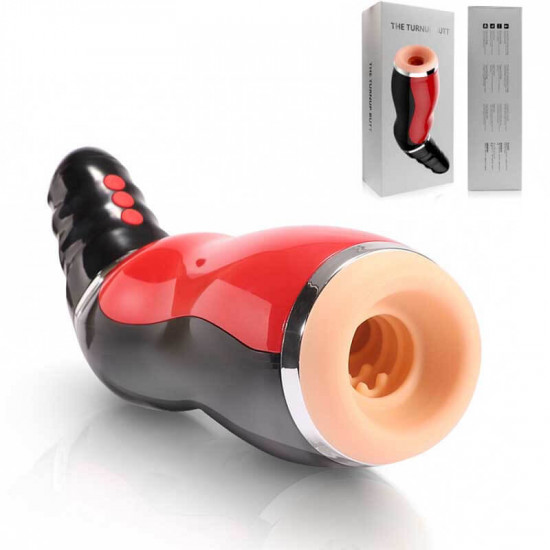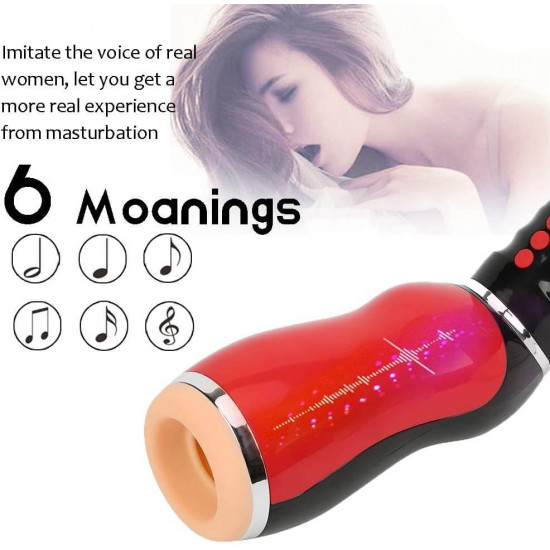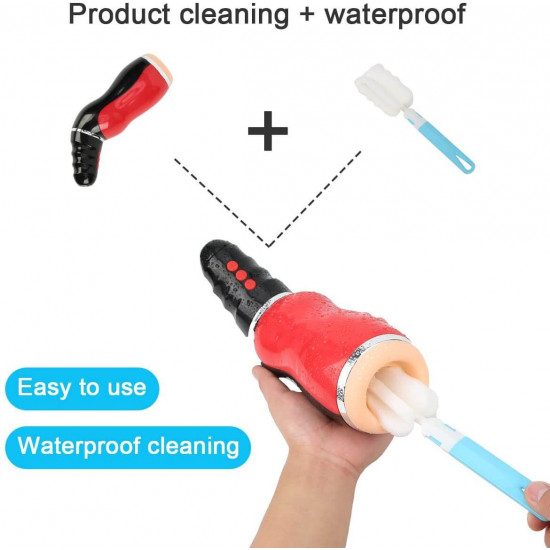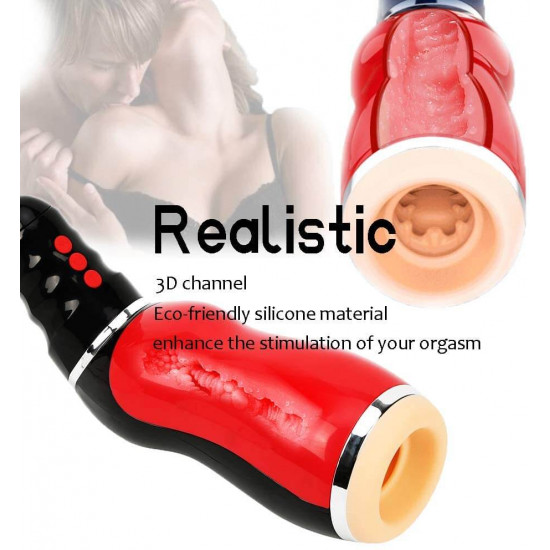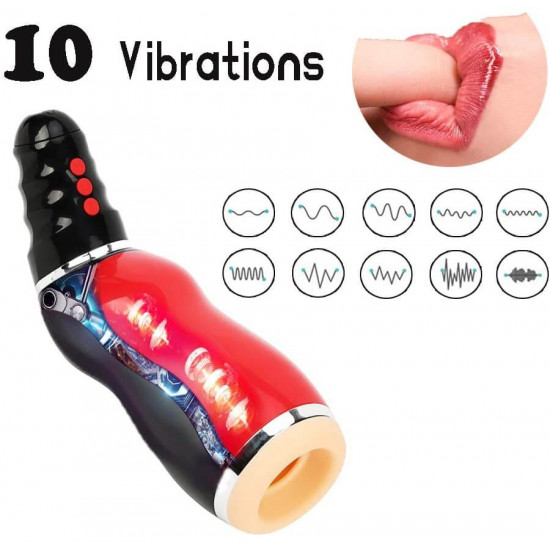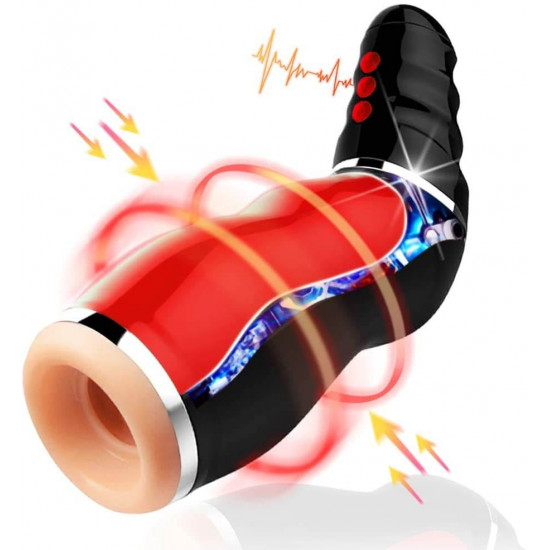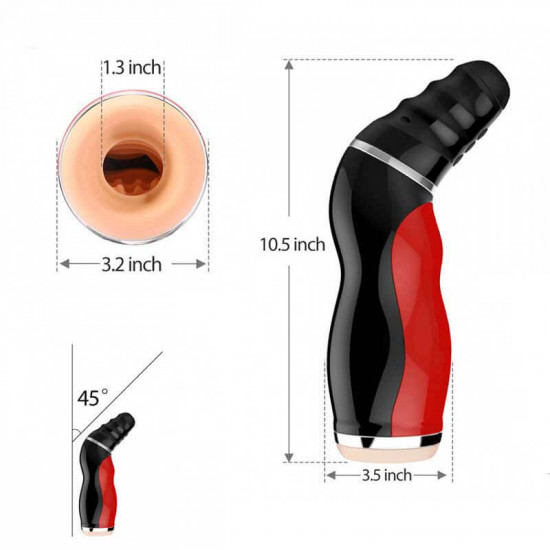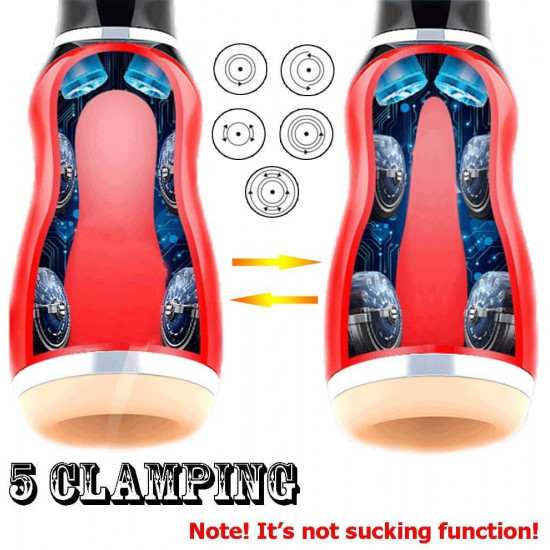 -24 %










male masturbator 5 clamping 10 vibrating various girls moans stroker
This product qualifies for free shipping
Discreet delivery with discreet dispatcher information
Features:
1. Multiple Functions With Multiple Modes — This masturbator cup has five different clamping techniques, ten different vibration settings, and deep oral clamping that provides you unmatched gratification.
2. Safe Material & Unique Internal Channel Texture — The vagina pussy is made of ultra-soft, high-grade TPE material that is safe for human body use. It has a smooth, skin-like feel and safe quality assurance. Your enjoyment will be enhanced by the built-in peculiar convex granules, the ideal friction, and its buddy, who will make you feel less lonely.
3. Various Sexy moan — In vibration mode, inserting the penis will cause a female sex scream to be triggered. The louder the scream, the more intense the twitching, so let your voice make your G-spot pop.
4. Rechargeable and simple to clean — silicone that directly purifies water. The auto men masturbator includes a USB charging design, making it easy to charge and handy to use the next time. It also has a battery life.


Automatic Vibrating masturbator cup with multiple modes of masturbation, Lick, Clamping, Clip, Vibration, Bite, Oral sex skills, The powerful vibration will caress your p***s for incredible masturbation, realistic feeling with oral masturbator vibrator and 5.5 inch insertion depth, to enjoy deep, pleasant oral sex.
AUTOMATIC CLAMPING,CLAMPING & VIBRATING
10 vibration modes and 5 clamping methods for this masturbator cup, immerse with deep oral clamping and various vibration stimulate your p***s, gives you unprecedented pleasure
EEGONOMIC DESIGN
The masturbator cup is made of soft and flexible silicone. Designed with oral passage inner structure and memory silicone, perfect size and shape that gently kiss and lick your p***s, simulated female climax, just close your eyes and indulge in your dreams and desires
Specifications
● Size: 92 * 270 mm
● Material: TPE + ABS
● Color: Red-Black
● Insert Depth: 5.5 inch
● Parts: USB charging cable
SYNC WOMEN MOANING
Sync female sexual voice by earphone, insert p***s induced sex moan interaction. The more intense the twitching, the louder the scream, let your Gspot crack with your voice.









USB RECHARGEABLE

Charge the masturbator within 2hours with a USB cable for 60-90 minutes of pure pleasure. The long useful life ensures numerous joyful orgasms.

Warm Tips

1.Please full charge before you use

2.Please do not use when charging

3. Please put enough water-based lubricant into the sleeve before use.

EASY TO WASH AND CLEAN

With the customized brush assembled, you can easily clean it up after use. Simply put some water and soap in it and wash it, then pour away water, dry by airing.

DISCREET PACKING

We will have a dedicated sealed bag, unmarked packaging, confidential delivery, express orders without leaving any sensitive words.

Package Details

1 x Masturbation Cup

1 x Earphone for masturbator

1 x USB charging cable

1 x Washing brush

1 x User manual
Stock:

In Stock

Model:

male-masturbator-5-clamping-10-vibrating-various-girls-moans-str

SKU:

male-masturbator-5-clamping-10-vibrating-various-girls-moans-str